About our CCF Practice:
Green Hasson Janks is one of the premiere participation audit firms in the United States. We perform examinations of motion picture and television producers and distributors to recover money and other valuable benefits while helping enhance relationships with the third party.
Our professionals have extensive career experience with a wide range of global home entertainment companies, including every major Hollywood studio and many smaller studios and independent producers. Our dedicated team has extensive participation audit experience, providing services related to more than 80 of the top 100 grossing films of all time as well as a long list of top-rated television series.
Our team prides itself on its ability to understand the strategic vision of our clients and work toward common goals while maintaining the proper level of independence. We are looking for employees that are more than just accountant, but strive to be true advisors and collaborators with our clients.
Most importantly, GHJ is looking for accountants to join our team who want to #BeMore. With our commitment to anytime/anywhere work, our support of flexible work environments and our passion for health and wellness, our Firm wants people who live their best lives, for themselves, their family and GHJ and its clients.
Summary of Responsibilities:
Senior Auditors perform motion picture and television participation reviews assigned with a minimum of assistance. They may supervise one or more staff, direct them in work to be performed, review the work done, and report to the manager and partner on the assigned engagements.
Essential Functions:
Performs diversified participation and other entertainment forensic assignments under the direction of a manager or partner.
Demonstrates competency in technical skills, work quality, and application of professional and firm standards.
Determines the extent of the sampling required in an audit and selects the transactions to be tested.
Analyzes and creates claims relating to studio interest calculations.
Performs analysis of participation breakeven calculations.
Assists in litigation support projects as required.
Prepares audit plan based on procedures outlined in engagement letter.
Updates workpapers and procedure manuals that may serve as a guide to the Contact Compliance and Forensics department.
Develops expertise for the assigned studios and demonstrates the ability to offer advice regarding such studios among the department members and clients.
Other Functions:
Other duties as may be assigned.
Experience, Skills, Knowledge and Abilities:
Minimum of 2 years of experience in television and motion picture participation auditing.
Meets time constraints, engagement budgets, and client deadlines.
Directs and instructs staff, where applicable, in work to be performed and working paper review.
Able to supervise staff, with minimal supervision from the manager and partner.
Responsible for training and supervising the staff on the job.
Able to work on multiple projects simultaneously.
Able to communicate effectively with the team, the studio, and the client.
Educational Requirements:
Bachelor degree in Business, with emphasis in Accounting.
CPA and CFE preferred.

Working Conditions:
Frequent same day travel for work at studio offices, meetings, and seminars using a personal vehicle.
Occasional out-of-town travel with overnight stay for work at clients, meetings, or seminars using a personal vehicle.
Overtime work may be required throughout the year.
This job description does not list all the duties of the job. You may be asked by supervisors or managers to perform other instructions and duties. You will be evaluated in part based upon your performance of the tasks listed in this job description.
Management has the right to revise this job description at any time. The job description is not a contract for employment, and either you or the employer may terminate employment at any time, for any reason.
Green Hasson Janks is an equal opportunity employer, and all qualified applicants will receive consideration for employment without regard to race, color, religion, sex, national origin, disability status, protected veteran status or any other characteristic protected by law.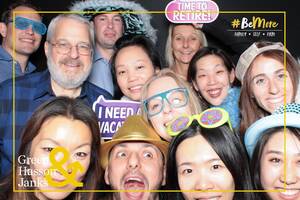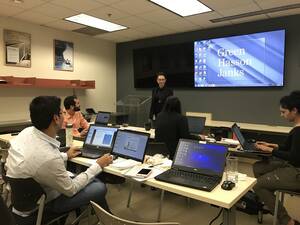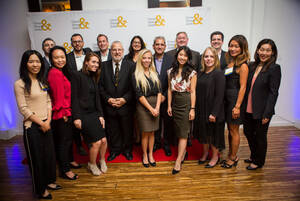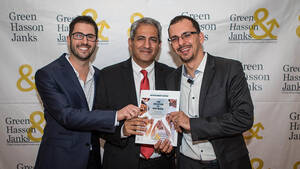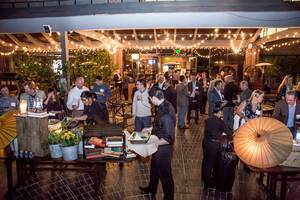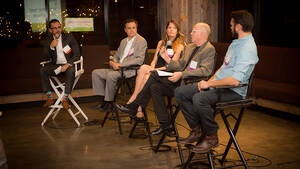 Named "Best Places to Work" by the Los Angeles Business Journal, eighth times since 2008, and awarded the 2018 Employee Champion For Life Work Harmony Award by the Los Angeles Chamber of Commerce, Green Hasson Janks provides an environment where talented and career-minded individuals can grow personally and professionally. Our exceptional team, comprised of high achievers engaged in the development of their own careers, is encouraged, recognized and rewarded for that individual achievement. If you're looking for a long-term career in an organization that you can feel good about, where your skills are valued as an essential component of our success, then we want to meet you.