About our Summer Leadership Program:
At Green Hasson Janks, we focus on helping forward-thinking, entrepreneurial organizations with assurance and advisory services designed to help companies with compliance, reporting and strategic planning.

We provide our clients with the added bonus of having access to industry resources and benchmarking that highlight emerging trends and inspire thoughtful discussions amongst peers and industry leaders through our events, blogs and publications.

Our team prides itself on its ability to understand the strategic vision of our clients and work toward common goals while maintaining the proper level of independence. We are looking for employees that are more than just accountants, but strive to be true advisors and collaborators with our clients.

Most importantly, GHJ is looking for students to join our team who want to #BeMore. With our commitment to anytime/anywhere work, our support of flexible work environments and our passion for health and wellness, our Firm wants people who live their best lives, for themselves, their family and GHJ and its clients.
Summer Leadership Program
Green Hasson Janks' Summer Leadership Program is led by members of our Tax and Audit practices, and offers students the opportunity learn about the firm, our culture, and a rewarding career in public accounting. During this two-day program, students will participate in hands-on learning activities, team-building exercises, and much more. This interactive program gives students a first-hand look at a career with a professional services firm and allows students the opportunity to enhancing their leadership, communication and collaboration skills.

Eligibility
We invite all eligible candidates to interview for our Summer Leadership Program. We're seeking the best and brightest students who have approximately two years remaining in their accounting—or related—coursework and who have a strong desire to pursue a career in public accounting.

Students are selected based on academic achievements, leadership, extracurricular activities, and communication skills.

Our Summer Leadership opportunities will be posted in January of each year. We conduct interviews on campus and in-person and make our final selections by the end of March.

Our 2019 program dates are June 20-21st. To learn more about our program, contact Green Hasson Janks Human Resources Team via email HumanResources2@greenhassonjanks.com.
Green Hasson Janks is an equal opportunity employer, and all qualified applicants will receive consideration for employment without regard to race, color, religion, sex, national origin, disability status, protected veteran status or any other characteristic protected by law.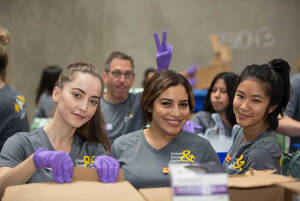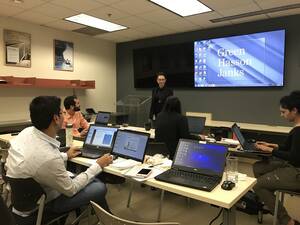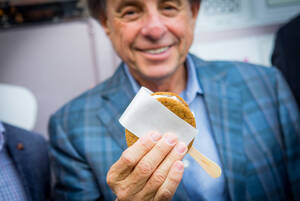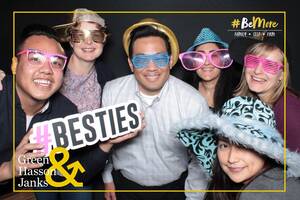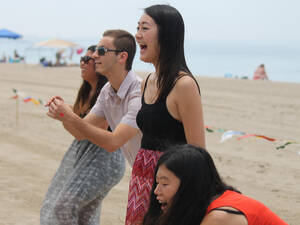 Named "Best Places to Work" by the Los Angeles Business Journal, eighth times since 2008, and awarded the 2018 Employee Champion For Life Work Harmony Award by the Los Angeles Chamber of Commerce, Green Hasson Janks provides an environment where talented and career-minded individuals can grow personally and professionally. Our exceptional team, comprised of high achievers engaged in the development of their own careers, is encouraged, recognized and rewarded for that individual achievement. If you're looking for a long-term career in an organization that you can feel good about, where your skills are valued as an essential component of our success, then we want to meet you.