About our Tax Practice:
At Green Hasson Janks, our Tax Practice is comprised of nearly 50 professionals, the majority of whom have post-graduate degrees in tax, law or business and have previously worked with "Big Four" accounting firms. Our dedicated tax team is specifically trained in dealing with complex tax issues for privately held businesses, including federal, state and local tax strategies, tax credit maximization, estate planning and international matters. We work with our clients to find appropriate solutions to maximize tax benefits and savings, providing sophisticated advice tailored for each client.
We also provide our clients with the added bonus of having access to tax and industry resources that highlight emerging trends and inspire thoughtful discussions amongst peers and industry leaders through our events, blogs and publications.
Our team prides itself on its ability to understand the strategic vision of our clients and work toward common goals while maintaining the proper level of independence. We see ourselves as more than just tax accountants; we want to be true advisors and collaborators with our clients.
Most importantly, GHJ is looking for tax professionals to join our team who want to #BeMore. With our commitment to anytime/anywhere work, our support of flexible work environments and our passion for health and wellness, our Firm wants people who live their best lives, for themselves, their family and GHJ and its clients.
Summary of Responsibilities:
The Tax Senior Manager is responsible for the efficient, accurate, complete, and timely preparation of all clients' tax returns whether prepared personally or by supervision of others. Advanced technical skills in a variety of tax and accounting areas, along with well-developed and applied management and supervisory skills are required. The Tax Senior Manager may have input on any tax issue presented.
Essential Functions
Performs technical tax review and approval of all tax returns and governmental tax examinations of any complexity.
Assumes full responsibility for larger tax returns and delegates to the various tax preparers as deemed necessary.
Delegates, manages, and performs tax research projects to achieve an accurate and efficient product.
Participates actively in client meetings and tax planning efforts to assist the Auditing and Accounting Department with larger clients.
Acts as a resource for tax preparers/specialists and A&A staff on specific tax issues and/or questions.
Assists and supervises tax preparers with the more complex business returns.
Assumes client service responsibility for clients the tax manager works directly with or clients where the responsibility is delegated from the partner.
Communicates to the appropriate firm personnel important tax and tax developments affecting the firm's clients.
Delegates and manages governmental tax examinations; may represent the client before the appropriate taxing authorities.
Maintains familiarity with qualifications of all tax staff members; reviews staff assignments for appropriateness.
Supervises tax staff and provides on-the-job training.
Works to develop responsible, trained staff by assisting in recruiting, performance evaluations, developing training aids, and acting as an instructor in professional development programs.
Assumes responsibility for smooth flow of tax returns through the tax preparation system to assure accurate, complete and timely preparation and delivery of all clients' tax returns.
Possesses a complete knowledge of the firm's philosophy and its opinions on tax matters.
Maintains a knowledge of general economic and political trends of possible tax or other legislation that could affect the business climate.
Participates in firm's practice development efforts through involvement with referral sources, community and industry activities.
Other Functions:
Prepares other reports and projects as requested from time to time by the partners.
Researches and evaluates tax preparation and tax research software for recommendation to partners.
Evaluate and select alternative actions to lessen tax burden.
Performs such other duties as may be assigned.
Experience, Skills, Knowledge and Abilities:
At least seven (7) years experience in public accounting, demonstrating a proven progression in tax return complexity, scope, and research.
At least two (2) years experience representing clients before taxing authorities.
Prior leadership and supervisory experience directing work of tax preparers.
Minimum of 40 hours of continuing education is required each year to maintain and develop technical and business skills, as well as to maintain license requirements.
Participates in career development program to improve managerial, communication, and interpersonal skills.
5+ years of experience performing research and providing quality technical advice.
Excellent oral and written communication skills.
Self starter with the ability to work independently and use good judgment.
Prior leadership and supervisory experience.
Strong interpersonal skills, including proven experience liaising with clients.
Strong mentoring skills and the desire to participate in our Mentoring Program.
Decision making skills.
Ability to think like a partner.
Creative thinker with entrepreneurial approach to client interactions.
Must be a member in good standing with the American Institute of CPAs.
Proficiency in use of computer tax preparation, tax research, and tax planning software programs.
Ability to operate a computer and calculator.
Educational Requirements
Bachelor's degree in Accounting, Business, or related equivalent, as well as CPA certification.
Masters of Science degree in Taxation or a J.D. highly preferred for Tax Management Position.
Minimum of 40 hours of continuing education is required each year to maintain and develop technical and business skills, as well as to maintain requirements.
Green Hasson Janks is an equal opportunity employer, and all qualified applicants will receive consideration for employment without regard to race, color, religion, sex, national origin, disability status, protected veteran status or any other characteristic protected by law.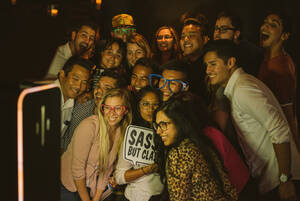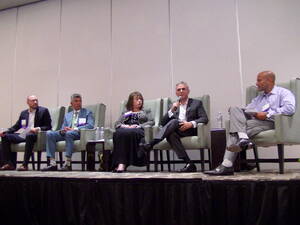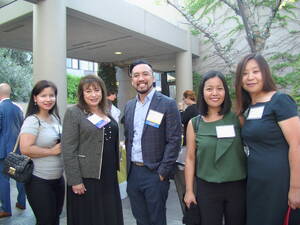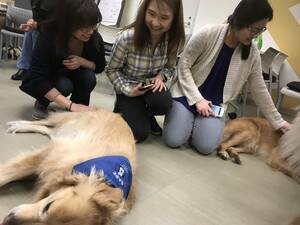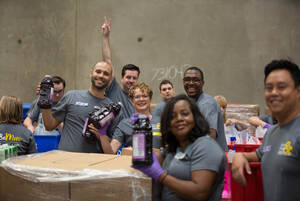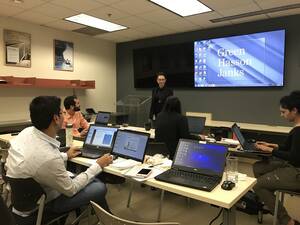 Named "Best Places to Work" by the Los Angeles Business Journal, eighth times since 2008, and awarded the 2018 Employee Champion For Life Work Harmony Award by the Los Angeles Chamber of Commerce, Green Hasson Janks provides an environment where talented and career-minded individuals can grow personally and professionally. Our exceptional team, comprised of high achievers engaged in the development of their own careers, is encouraged, recognized and rewarded for that individual achievement. If you're looking for a long-term career in an organization that you can feel good about, where your skills are valued as an essential component of our success, then we want to meet you.