Green Hasson Janks assists attorneys including outside/inside counsel, business leaders, business owners and government agencies with a wide range of forensic and litigation support services. While we are recognized as experts in intellectual property, entertainment and media, royalties and apparel, waste and recycling and food and beverage we also have extensive experience in a variety of other industries.
We provide financial insight and clarity during all stages of a business dispute, from pre-litigation services case development and discovery, to expert witness testimony and conflict resolution. By providing testimony in state, federal and foreign courts, including arbitrations, we have a deep understanding of the litigation process. We also have extensive experience assisting counsel and their clients in evaluating and calculating damages since many of our cases involve damages and lost profits.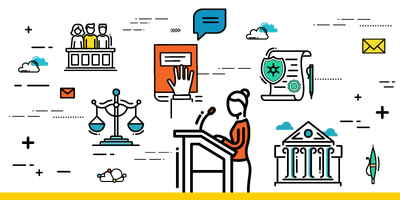 Whether in support of a trial, mediation or arbitration, we provide our clients with:
Review and critique of opposing expert opinions and testimony
Consultation on discovery, depositions and trial preparation
Clear and persuasive communication of findings through reports, exhibits and expert witness testimony
"In most cases, grantors perform royalty audits and compliance investigations in the normal course of business, outside the scope of litigation. If litigation becomes necessary to resolve remaining issues, the standards and methods of the investigation can become a material factor that affects whether the trier-of-fact upholds or rejects the proffered claims. This chapter provides the expert, whether presenting claims or rebutting them, with an understanding of best practices in the conduct of contract compliance investigations."
— Litigation Services Handbook: The Role of the Financial Expert, Sixth Edition, published by John Wiley & Sons, Inc.
Click here to read the chapter excerpt written by Ben Sheppard, Managing Director, Green Hasson Janks.
Contact Our
Forensic Services Specialist
Accounting Malpractice
Application of GAAP
Arbitration and Mediation
Business Dissolutions
Business Interruption
Commercial Damages
Complex Civil Litigation
Construction Disputes
Contractual Disputes
Corporate Reorganizations
Court Appointed/Neutral Expert or Trustee
Criminal Litigation
Damage Estimates
Discovery
Due Diligence Services
Expert Witness Testimony
Financial Investigations
Fraud and Mismanagement
Intellectual Property Disputes
Lost Profit Analysis
Motion Picture and Television Litigation
Participation Disputes
Partnership Disputes
Real Estate Disputes
Royalty Disputes
Solvency Analysis
Stockholder Disputes
Unfair Competition
Unjust Enrichment
Valuation