Green Hasson Janks is one of the premiere profit participation audit firms in the world. Our Profit Participation Services Practice performs forensic consulting reviews of motion picture and television producers and distributors to recover money and other valuable benefits while helping enhance relationships with the third party.
Our professionals have extensive career experience with a wide range of global entertainment and media companies, including every major Hollywood studio and many smaller studios and independent producers. Our dedicated team has extensive participation forensic experience, providing services related to more than 83 of the top 100 domestic grossing live action films of all time through 2014, as well as a long list of top-rated television series.
Our professionals are organized by studio teams, where they have developed in depth expertise at their assigned studios. Click here for our studio team leadership structure, including their contact information.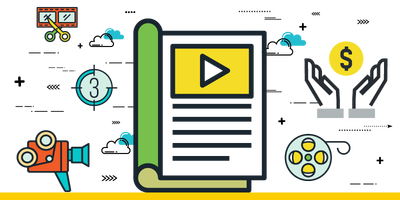 GHJ's Profit Participation Team also provide the following services:
Settlement assistance and expert witness work in connection with film and television profit participation forensic reviews
Production cost reviews
Most-favored-nation reviews
Consultation and expert critiques on contingent compensation (Forecasting contingent back-end payments; Expert critique on participation statements and agreements; film ultimates analysis; and television and home entertainment allocation analysis)
Consultation on profit sharing arrangements (Contract negotiations; Deal comparisons and profitability scenario analysis)
Developing policies and procedures for reporting profits/royalties (Providing guidance on preparation of profit participation statements and agreements)
Data Audits (Auditing of ad-supported revenues or digital distribution)
Video Game and Merchandising Royalty and Contract Licensing Audits
Other litigation support damage calculations
Other forensic accounting services
We also provide our clients access to resources that highlight emerging trends and inspire thoughtful discussions amongst peers and industry leaders through our events, blogs and publications. Entertainment partners Ilan Haimoff and Steve Sills have authored books covering financing, revenue streams, marketing, globalization and other current topics facing the entertainment industry. We are able to use our wide breadth of experience to assist you with best practices and benchmarking to grow your business and plan for the future.
Contact Our
Profit Participation Audits Specialist
Contract Negotiation
Digital Distributions
Distribution
Entertainment Guild Contracts
Expert Witness and Litigation Support
Joint Venture
Most-Favored-Nation
Participation Disputes
Residuals
Royalty/License Agreements
Theatrical Production Audits