Community Day
One unique way Green Hasson Janks gives back is through our annual Community Day. Every year the firm closes its doors for a day when all partners and employees perform community service, raise funds and volunteer at one of our nonprofit clients. Organizations we have served with our Community Day include the Los Angeles Food Bank, Special Olympics of Southern California, Union Rescue Mission, Project Angel Food, AIDS Project Los Angeles, Los Angeles Conservation Corps and TreePeople, Inc.
In the past, we worked with LA Conservation Corps. Green Hasson Janks employees, LA Corp staff and LA Corps Youth Build Crew worked together on the Compton Creek Natural Park beautification and clean-up project. The three-acre public park is located behind Washington Elementary School's playground and also serves as a safe place for the students to play and connect to nature.
For 2016, Green Hasson Janks spent Community Day at the Los Angeles Food Bank sorting food to feed those in need. In 2015 we also volunteered at the Food Bank and made nearly 3,000 food kits that were sent out to organizations throughout the community.

Community Service Award
Each year, the firm awards the annual Community Service Award to the employee who has actively volunteered at one or more local nonprofit organizations and has made an outstanding contribution to the community. In recognition of the award, the firm gives a $1,000 bonus to the employee and makes a $1,000 donation to the nonprofit organization the winner represents.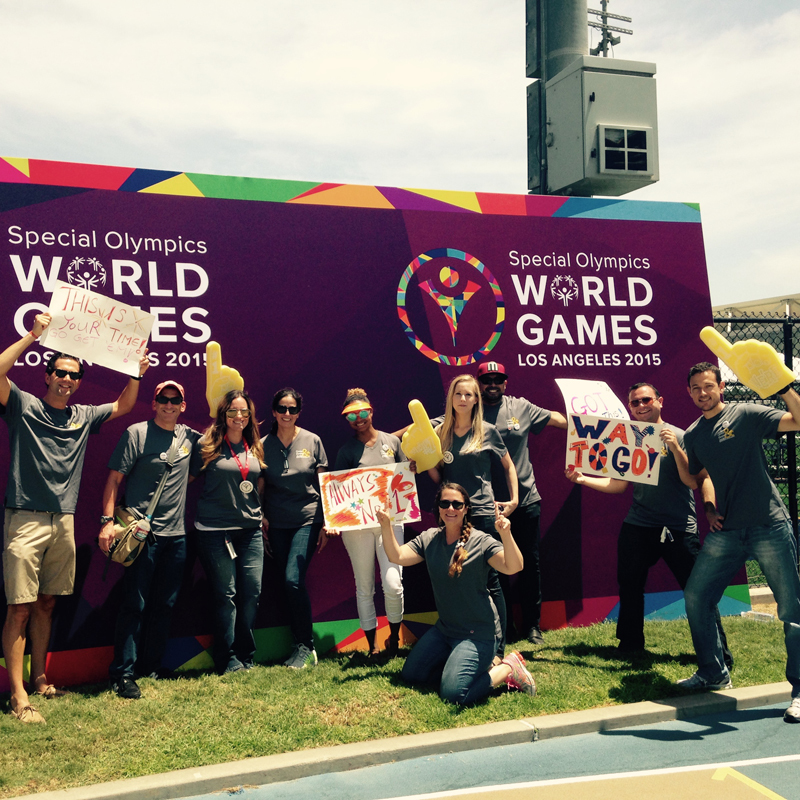 Core Values
We are deeply committed to our core values and incorporate them into every aspect of our business to ultimately provide unparalleled client service. Our core values are:
Act As One Firm. We act in the best interest of the whole, taking responsibility for the success and satisfaction of our colleagues.
Keep Our Commitments. We keep our promises to clients and to one another.
Grow Great People. We offer talented people a chance to develop and succeed.
Encourage New Ideas. We foster creative thinking from everyone.
Sample Listing of Organizations We Have Served on Community Day