About our CCF Practice:
Green Hasson Janks is one of the premiere participation audit firms in the United States. We perform examinations of motion picture and television producers and distributors to recover money and other valuable benefits while helping enhance relationships with the third party.
Our professionals have extensive career experience with a wide range of global home entertainment companies, including every major Hollywood studio and many smaller studios and independent producers. Our dedicated team has extensive participation audit experience, providing services related to more than 80 of the top 100 grossing films of all time as well as a long list of top-rated television series.
Our team prides itself on its ability to understand the strategic vision of our clients and work toward common goals while maintaining the proper level of independence. We are looking for employees that are more than just accountant, but strive to be true advisors and collaborators with our clients.
Most importantly, GHJ is looking for accountants to join our team who want to #BeMore. With our commitment to anytime/anywhere work, our support of flexible work environments and our passion for health and wellness, our Firm wants people who live their best lives, for themselves, their family and GHJ and its clients.
Summary of Responsibilities:
Associates are given a wide variety of diversified accounting assignments under the supervision of different professionals. Projects primarily focus on film and television participation forensic reviews. Performance is judged based on the quality of work, application of accounting knowledge, and ability to meet time constraints.
Essential Functions:
Data processing and analysis
Demonstrate an understanding of audit/accounting programs, procedures, and work paper technique.
Conduct analytical testing and determine conclusions as directed by manager
Create schedules that foot, cross-foot and tie to source documents
Ability to proof reports
Ability to draft Reports and Exhibits
Abstract agreements
Select and review source documents for costs charged on a statement
Assist in litigation support
Demonstrate an understanding of participation agreements and statements, (i.e., identify potential claim issues and drafts claims and comments for inclusion in report)
Develop and maintain productive working relationships with client and assess client's satisfaction
Other Functions:
Actively participates in the CCF department discussions.
Maintains ongoing request lists, and tracks the studio's response to the requests.
Responsible for self-reviewing own work and math checking other staff's work.
Attends seminars as directed by supervisors.
Experience, Skills, Knowledge and Abilities:
At least one (1) year of public accounting and auditing experience preferred
Strong communication and interpersonal skills
Strong analytical skills; a thinker, who can generate "out of the box" ideas
Proficient in Word, Excel and ePACE
Able to work on multiple projects simultaneously.
Able to communicate effectively with the team, the studio, and the client.
Educational Requirements:
Bachelor's degree in Accounting, Finance, or Business
Green Hasson Janks is an equal opportunity employer, and all qualified applicants will receive consideration for employment without regard to race, color, religion, sex, national origin, disability status, protected veteran status or any other characteristic protected by law.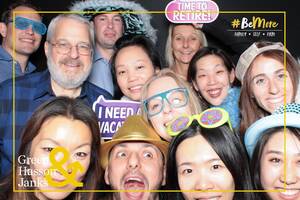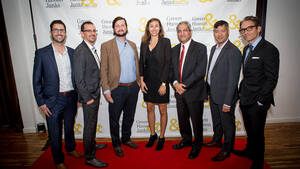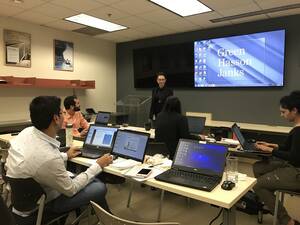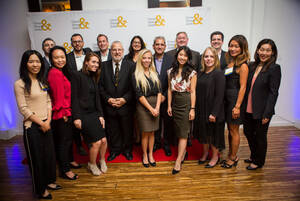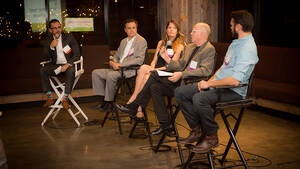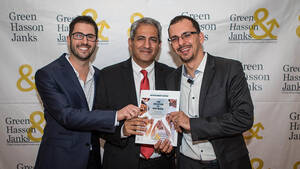 Named "Best Places to Work" by the Los Angeles Business Journal, eighth times since 2008, and awarded the 2018 Employee Champion For Life Work Harmony Award by the Los Angeles Chamber of Commerce, Green Hasson Janks provides an environment where talented and career-minded individuals can grow personally and professionally. Our exceptional team, comprised of high achievers engaged in the development of their own careers, is encouraged, recognized and rewarded for that individual achievement. If you're looking for a long-term career in an organization that you can feel good about, where your skills are valued as an essential component of our success, then we want to meet you.