Software Asset Management (SAM) services can control and reduce significant IT spend, saving a company an average of 30 percent of its annual software spend.
Over 70 percent of IT leaders say they have not created a formal SAM strategy, which means many companies lack a clear view of their virtual assets. Failure to conduct SAM assessments leads to increased cyber security exposure, inefficient IT spend and high legal and reputational risk around noncompliance.
Green Hasson Janks Royalty and Licensing Team has the expertise to assist companies with SAM.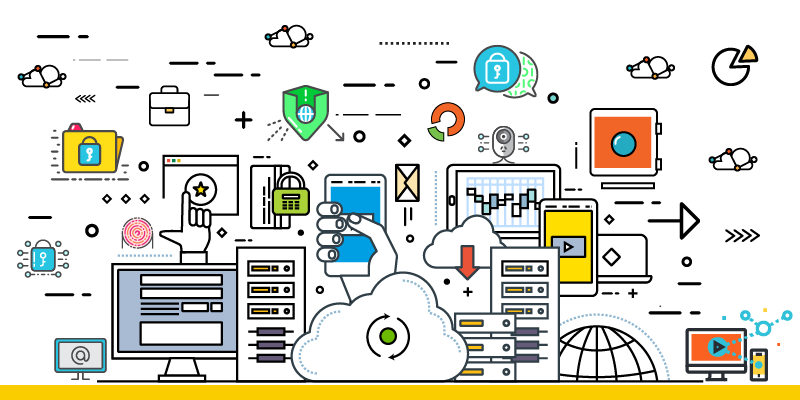 Contact Our
Software Asset Management Specialist
Service Offerings
Outsourced SAM Managed Services: The expertise and resources required to effectively manage your software environment are becoming a challenge to find. Our SAM managed services allow your company direct access to the subject matter experts to help strategize, design, execute and maintain your software estate allowing your resources to focus on additional value-add initiatives.
Initial Risk Assessment: Most companies believe they have the resources in place to control costs and mitigate licensing risks, but with today's technology complexity, complicated licensing agreements and always-changing IT environments, it is common to find inefficiencies.

This service will include a meeting with Brian Watson, a leader of GHJ's Royalty and Licensing Team. He has over 10 years of experience in the software licensing space executing the software license audits for the major software vendors and providing SAM services. This initial risk assessment will identify the legal risks and key cost-saving areas for your company to consider.
SAM Training: Managing a virtual asset such as software is difficult in itself. When adding in the complexities of licensing across multiple vendors, it can be overwhelming for resources, thus creating an ungoverned IT environment and putting a company at legal and security risk.

This service will provide best practices, strategy and techniques around establishing an efficient SAM program for your company.
Contract Entitlement Analysis: Without proper contract management, companies are unaware of what they own and are entitled to use. This puts companies at risk of using software they are not entitled to or using it in a way not allowed by the contractual terms.

This service will consolidate all of your individual contracts into a summary view so that you can quickly reference and manage your license entitlements for your specific software publishers. Additionally, GHJ will identify any contractual language that would increase licensing risk (e.g. deployment restrictions, changes in license metrics over time, etc.).
Contract Negotiation Support: Companies significantly overpay for software licenses during the acquisition or renewal of licenses due to assuming that they are still using the licenses they've purchased historically.

This service will allow your company to maximize cost savings and mitigate your company's risks by establishing a baseline of the licenses you are actually using providing you the leverage to negotiate most favorable contract language.
SAM Tool Assessment: SAM tools are often used to help manage and monitor endpoint's key data sets such as software and hardware details. Oftentimes the reporting from these tools are not configured properly as they require significant customization for your environment to report accurate and complete data.

This service will evaluate the configuration of your SAM tool to your environment to ensure complete and accurate reporting of the data points from the tool.
SAM Tool Reconciliation: SAM tools do not have the built-in logic to accurately manage and calculate a company's license requirements. It requires resources and licensing experts across multiple vendors to properly configure the tool to reflect the license consumption based upon a company's unique license agreements.

This service will assess that your entitlements, deployments and licensing metrics are all accurately mapped and reported in your SAM tool.
Deployment Baseline and Consultation: Most companies with a team or tool in place to manage their assets still have compliance exposures. This is due to the lack of licensing knowledge by the subject matter expert, complexities of licensing rules and an always-changing IT environment.

This service will provide your company a holistic view of the software licenses consumed against your entitlements. You will then be provided with consultation based upon the baseline details in how your company can save and better optimize your license spend on an ongoing basis.
Software License Audit Defense: Software publishers such as IBM, Microsoft, Oracle and many others have dedicated software compliance programs where they execute hundreds of audits a year against their customers to drive additional revenue from over deployed licenses.

This service is focused on providing your company with the expertise to manage the audit process and vetting the accuracy of any initial compliance findings identified by the audit report.